Special thanks to Sam Kauffman, Grant & Contract Coordinator of Atlantis Community Inc. for this week's blog post, about the organization's newest project, Atlantis Museum, which is funded in part by an Arts in Society grant.
Atlantis Museum is dedicated to a mission of "Chronicling the people, places, and events that shape the rights of people with disabilities to live fully integrated lives, telling the stories of how those events impact everyone."
The unique museum is a project of Atlantis Community Inc. , a non-profit that has been serving the Denver metro area for over 40 years as a resource, advocacy, education and community hub for people living with disabilities who want to live independently and on their own terms. Atlantis is in the process of demolishing and constructing a bigger headquarters, which will, along with the museum, also include new independent living facilities and offices.
Visions
If you could draw a picture of what brainstorming looked like, what would it look like? Before you get there, what tool would you summon--a lead pencil perhaps? A horsehair paint brush? Or, maybe you'd like to make it out of clay, a physical storming of brain and earth? If you're like us, you'll find that brainstorming is indeed not an easy undertaking. It requires a hefty amount of energy--not to mention collaboration, creativity, and courage. In many ways, a true storm of forces. And after a tornado or hurricane, you may find your ideas in a very far away place from where they once were!

Setting the vision for The Atlantis Museum has not been a hurricane, but in some ways it does resemble a mid-afternoon rainstorm. Our collaborative framework for designing our artistic and cultural space means that decision-making is often an ebb-and-flow, non-linear, spontaneous kind of process. Instead of having one person definitively choose the fonts, the colors, or any number of important details, our Preservation Committee brainstorms and decides (and perhaps must change course with new restraints and re-decide).
To guide these important choices, our Preservation Committee has decided on the following important details of this new endeavor:
Collections Mission Statement

Chronicling the people, places, and events that shape the rights of people with disabilities to live fully integrated lives, telling the stories of how those events impact everyone.

Vision Statement

The Atlantis Museum makes available materials in accessible formats to all. (A flexibly broad guideline that ensures the exhibit will be available to all people with disabilities to enjoy.)
Due to the size of our collection, and our desire to highlight essential community stories in our future and more limited space, we are deliberately giving greater weight to images. At the same time, we are working to format a significant amount of tactile, large-print text with corresponding Braille--and to ensure it all fits cohesively together! One of several challenge we are working through.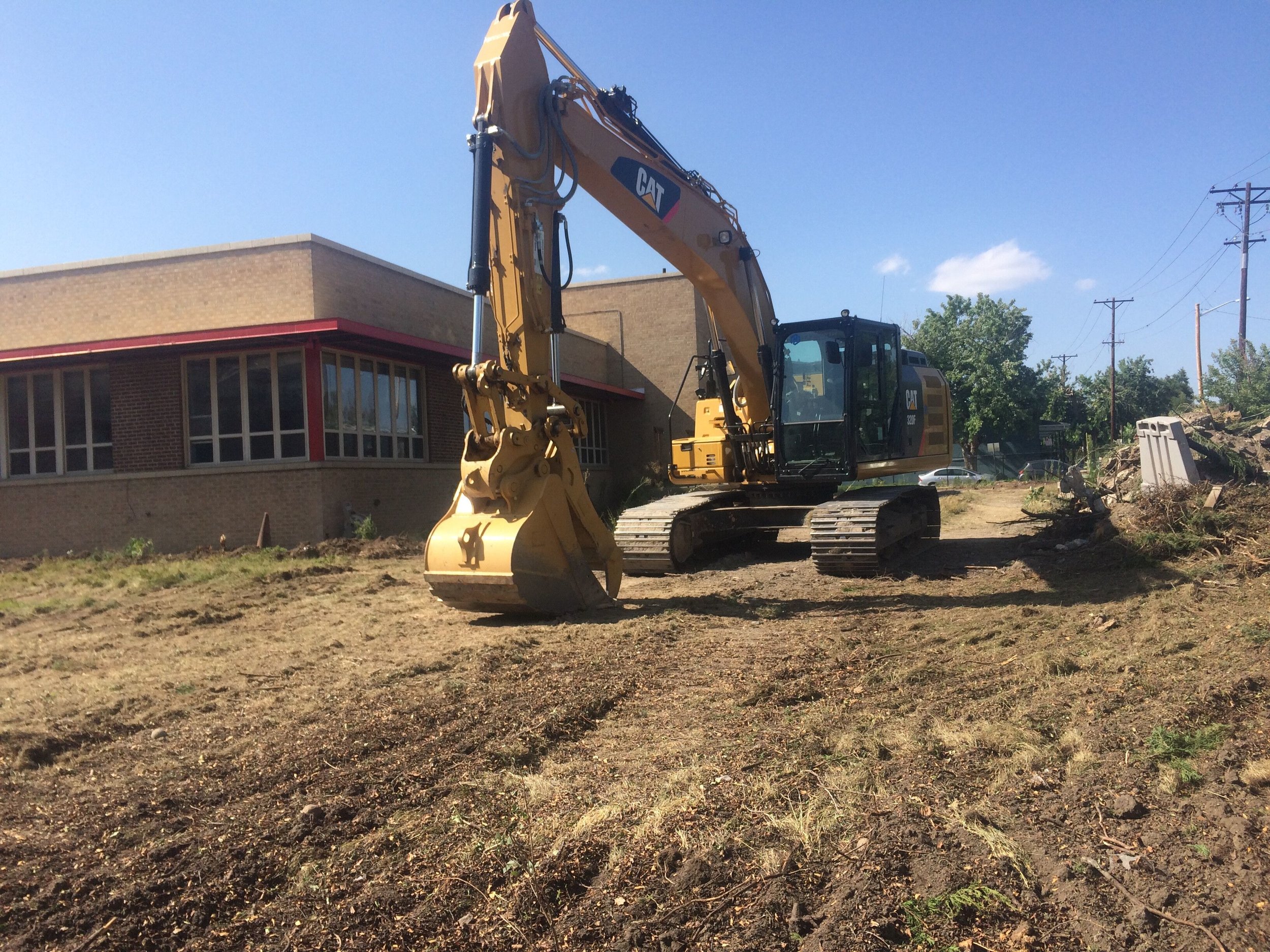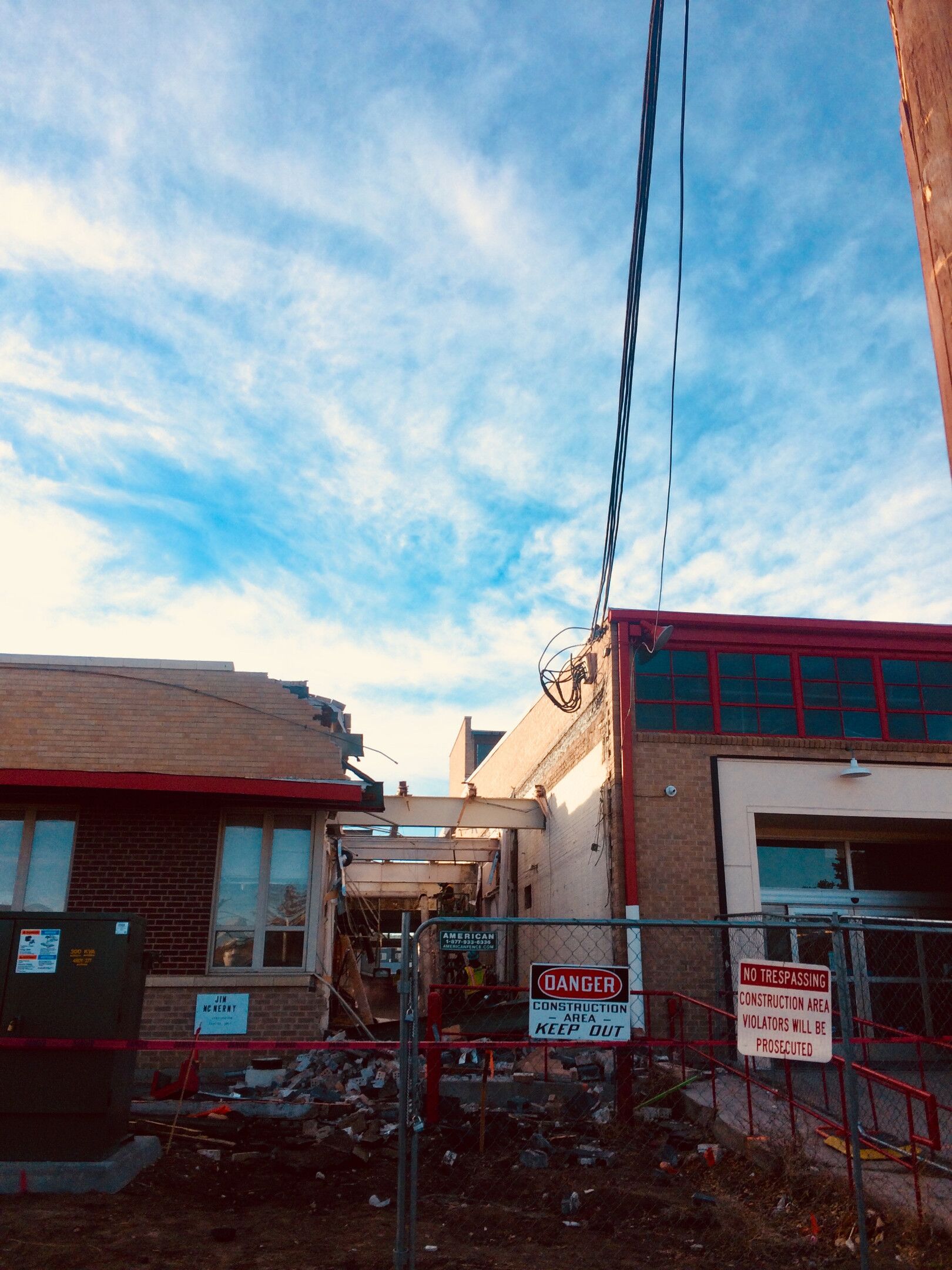 Construction Disruption
Another challenge for The Atlantis Museum is our surrounding construction. We knew our temporary, one-year move into a warehouse adjacent to our old location would be challenging for our organization--but knowing and living are two different experiences! Simultaneously as we race to digitize our large collection of records and organize them in a way to then reorganize, and simplify into a new space before it is built, a construction crew is working hard alongside us and unfortunately causing disruptions like power outages, water outages, mild parking chaos, and varying levels of noise. During the last week of November, Atlantis closed its offices for three days for a very significant disruption--the demolition of our old building!


We welcome the end of a very busy 2018 and the start of 2019 for more great work to unfold in pursuit of a collaboratively constructed, highly accessible disability rights museum. Stay tuned!
Get Involved
You can become a part of the Atlantis Preservation Committee, and help decide how to share the disability rights history which largely began in Denver. Email SamKauffman for details: sam@atlantiscommunity.org
Resources
http://www.disabilityintegrationact.org/
*http://www.pewresearch.org/fact-tank/2017/07/27/7-facts-about-americans-with-disabilities/
Funding the Arts in Colorado
Arts in Society is a collaborative grantmaking program, founded in 2016, through a partnership between Bonfils-Stanton Foundation, Hemera Foundation and Colorado Creative Industries. Two year grants of up to $50,000 per project administered through RedLine Contemporary Art Center, located in Denver, Colorado.
The purpose of Arts in Society is to foster cross-sector work through the arts, by supporting the integration of arts and culture into multiple disciplines critical to the health and well-being of Coloradans.
The Arts in Society grant program funds projects that engage arts organizations and individual artists as partners in illuminating and finding solutions to a wide array of civic and social challenges faced by our communities.
Visit our website to learn more and you can follow us @artsinsociety on Instagram and Facebook. Thank you for reading and supporting the arts in Colorado. If you enjoyed this post, please share it!



Thank you for reading our blog! Please share this post if you enjoyed learning about this project.