REDLINE 2019 PATRON TRIP: HOUSTON, TEXAS
OCTOBER 31 - NOVEMBER 3, 2019
FOR FULL ITINERARY: Email specialevents@redlineart.org
SOME TRIP HIGHLIGHTS INCLUDE…
VISIT TO MARKS COLLECTION
Lester Marks is one of the most renowned, respected, and charitable art collectors of contemporary art in the city of Houston. He's been recognized as one of the top 100 art collectors in the United States and among the "Top 100 Art Collectors Making a Difference in the Art World" by Arts & Antiques Magazine and one of the top 200 art collectors in the world by ARTnews Magazine. The Art League of Houston named him Texas Art Patron of the Year in 2002.
However Lester's home holds some secrets. Secrets that are wild, whimsical and weird. And he will be opening his home and his private art collection for RedLine's 2019 Patron Trip. You will not want to miss this once in a lifetime opportunity to see the architectural wonder of the Mark's Residence and a breathtaking collection of modern and contemporary art.
STUDIO VISIT: JILLIAN CONRAD
Jillian Conrad (born Farmington, New Mexico, USA) received a Bachelor of Science from St. John's College, New Mexico and an MFA from Rhode Island School of Design, Rhode Island. Recent awards include the Artadia Artist's Award (New York, NY), Houston Arts Alliance Individual Artist Grant (Houston, TX), and the Kittredge Trust (Boston, MA). Conrad is currently represented by the Devon Borden Gallery. RedLine travelers will join Conrad in her studio for a conversation about her current bodies of work and upcoming exhibitions.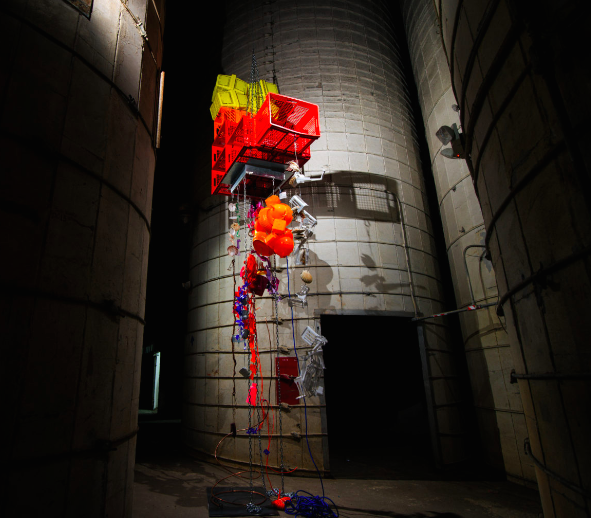 BEHIND THE SCENE'S TOUR AT SITE GALLERY
Current RedLine Artist-in-Residence Trey Duvall Co-Directs this unique space comprising of 18 grain silos just outside of downtown Houston. RedLine travelers will enjoy a Director's tour of one of the most unique contemporary art spaces in Houston and explore the 18 silos that will be curated for Houston's Sculpture Month.
RECEPTION AT HIRAM BUTLER GALLERY & RESIDENCE
Tucked away in a beautiful, minimal wood house set in a little residential neighborhood just off of Washington is the best art gallery in Houston. Hiram Butler Gallery consistently has shows that rival some of New York's best galleries. Featuring works of Donald Judd, Richard Serra, Dan Buren, and Sol LeWitt. Hiram Butler will also guide us through the James Turrell Skyspaces that they curated around Houston.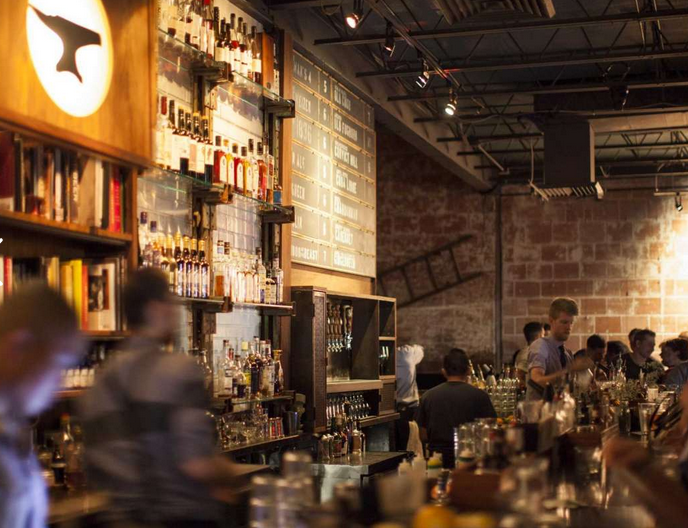 CRAFT COCKTAILS AT THE ANVIL BAR & REFUGE

Anvil, 1424 Westheimer, opened in 2009 and is credited with igniting Houston's craft cocktail movement. In 2017, Anvil also received prestigious ranking on the 100 Best Bars in the World list established by William Reed Business Media.
This trip also includes great food, more private collections & architectural tours, studios visits, museum highlights and much, much more!
INTERESTED IN TRIP DETAILS?
Please email louise.martorano@redlineart.org for more information and reserve your spot by September 1, 2019.

Trip Costs: $2,800.00
Deposit: $1,500.00 (Reserve by September 1)
Single Subside: Add $500.00 for your own room